Tunde Bakare, the serving overseer of the Latter Rain Assembly, says Nigeria does not need a another election in 2019.
Delivering his state of the nation address at the church auditorium in Ogba, the fiery preacher said the nation needs a renegotiation of its union.
Bakare added that he never said in his January 1, 2018 declaration that he will run for any election, but could lead the nation without an election, stating historical and biblical precedents.
Here are seven lessons from Bakare's state of the nation address:
NIGERIA DOES NOT NEED ELECTION IN 2019, WE NEED RENEGOTIATION
The fiery preacher said Nigeria does not need an election come 2019, but needs renegotiation of its union.
"Let me reiterate that what Nigeria needs now is not another election but a return to the drawing board to renegotiate our union. You will recall that, in 2015, I made a similar declaration in the message titled 'The Gathering Storm and Avoidable Shipwreck: How to Avoid Catastrophic Euroclydon'.
"In that address, I called for restructuring when others were clamouring for elections. Three years later, the majority that was wrong has become the minority, and the minority that was right is becoming the majority, even as restructuring has become the buzzword in our nation".
'I DIDN'T SAY I'D RUN FOR ELECTION'
"Nowhere in that declaration did I mention running for election. It is, however, not surprising that politicians and the politically-minded have interpreted it as such," Bakare clarified via the address.
"I am, by God's grace, a nation builder propelled by the dream of a New Nigeria and hopefully will become a statesman someday; I am indeed running, but not for elections; it is a race of destiny and the destination is certain."
'I CAN BECOME PRESIDENT WITHOUT ELECTION'
Further clarifying his stance, Bakare said "some may ask, 'How then can it happen, if not by elections?'
"My simple response is that there are biblical precedents, including the stories of Joseph, David, Nehemiah and Daniel; there are also historical precedents, including the case of George Washington whose unanimous election was merely an endorsement, and Gerald Ford who, under the terms of the 25
th
Amendment, took the oath as Vice President on December 6, 1973, and, following the resignation of President Richard Nixon, was inaugurated as the 38
th
President of the United States on August 9, 1974, without a single election.
"Furthermore, as Jesus said when Nicodemus came to Him by night to make enquiries: '…The wind blows where it wishes, and you hear the sound of it, but cannot tell where it comes from and where it goes. So is everyone who is born of the Spirit.'
"If God leads me to serve my nation by election into political office, I state boldly that I will accept it with all my heart."
'IT IS ILLEGAL FOR HERDSMEN TO BEAR ARMS'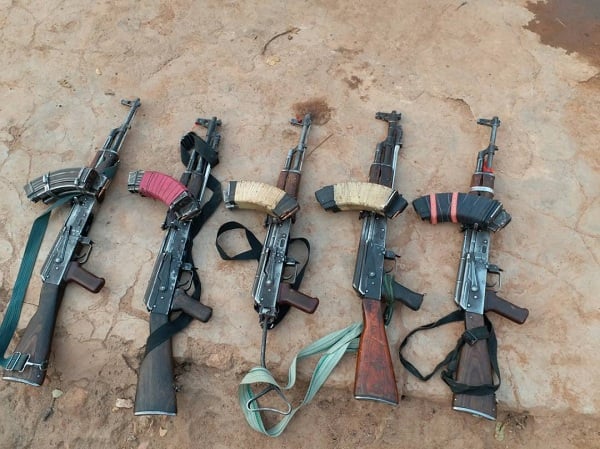 "Recently, the Secretary to the Adamawa State Government, Umar Bindir, justified the bearing of arms by the herdsmen but failed to tell where the herdsmen get their guns from and with which government agency these guns are registered.
"Who authorised them to bear arms? Who gave them immunity against section 3 of the Robbery and Firearms (Special Provisions) Act 1990, which prescribes punishment for illegal possession of arms?
"Who monitors the use of these guns? Why have the relevant government agencies failed to act? In particular, why has the name Department of State Services (DSS) become synonymous with the phrase "Deliberate Sinful Silence" (DSS)? Or is it now the Department of Sinful Silence?"
'NIGERIA NEEDS A NATIONAL RECONCILIATION COMMISSION'
"As I have declared on previous occasions, what is required to kick-start this process is the creation of a Presidential Commission for National Reconciliation, Reintegration and Restructuring.
"This commission is to be headed by a biblical Joseph-type national figure appointed to provide visionary leadership for the process with the support of six Zonal Commissioners.
"The visionary leadership will co-ordinate the implementation of master-plans for each of the six Geo-economic zones. It will evolve for the nation a strong anti-corruption-based national value system and stir up uncommon patriotic zeal among Nigerians."
'PDP, APC LESS THAN 1% OF THE VOTING POPULATION'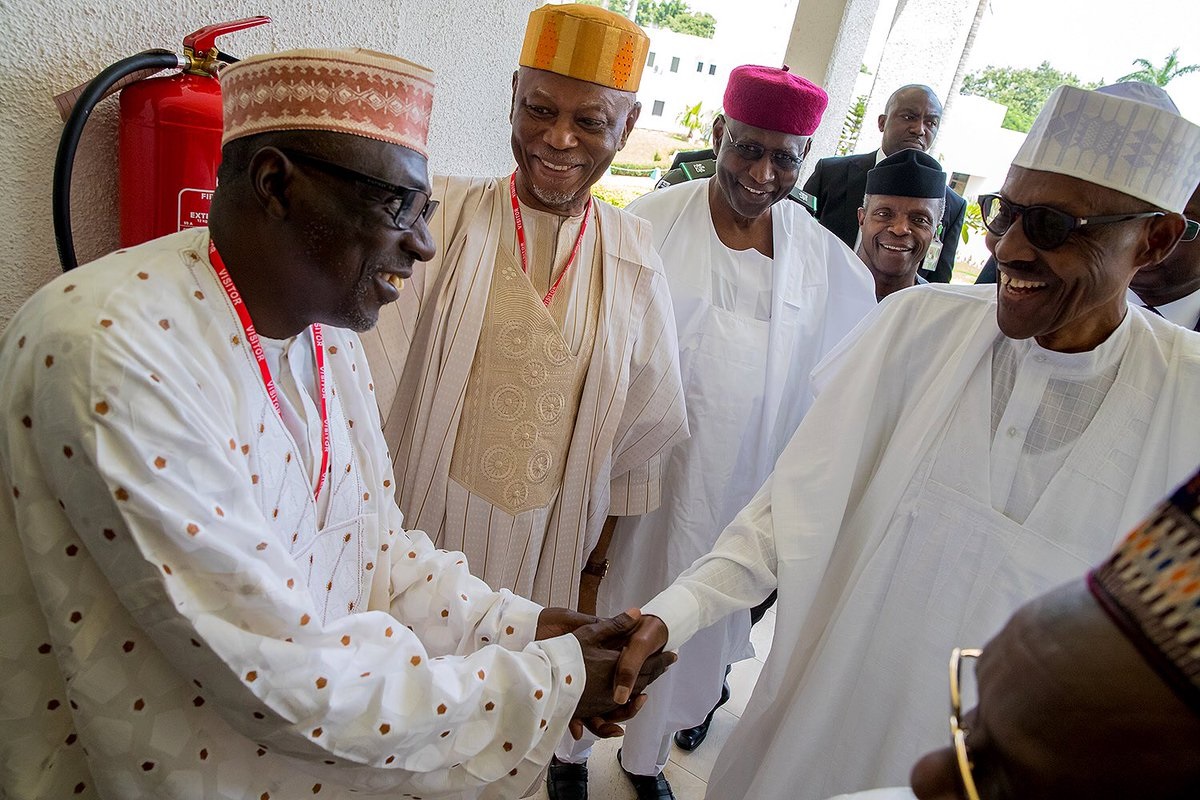 "The current political class, and when I say the current political class, it includes PDP, APC, all of them rolled into one, constitute far less than one percent of Nigeria's voting population.
"To avoid engagement with the powers that have hijacked our collective patrimony is to surrender our national destiny without a fight. And as Cardinal John Onaiyekan said: 'Every citizen must be involved in politics…Only people who are irresponsible will say they are not interested; even if you are not interested in politics, politics will be interested in you'.
"Our fight to reclaim and renew Nigeria begins now. Registering and obtaining a valid voter's card must now be a national priority."
'LEADERS DON'T SLEEP ON DUTY'
As he concluded his state of the nation address, Bakare said Nigeria is in dire need of leaders, not those who sleep on duty and watch their people die.
"Leadership is hard work, leadership is not sleeping on duty, leadership is not watching while your people are being killed," Bakare added.
"Leadership is getting on the firing range and saying one more dead person; everyone in that territory…you bomb them from the air, you do everything to remove these criminals from our land.
"This primitive, mediocrity and barbarism, must stop!" (The Cable)