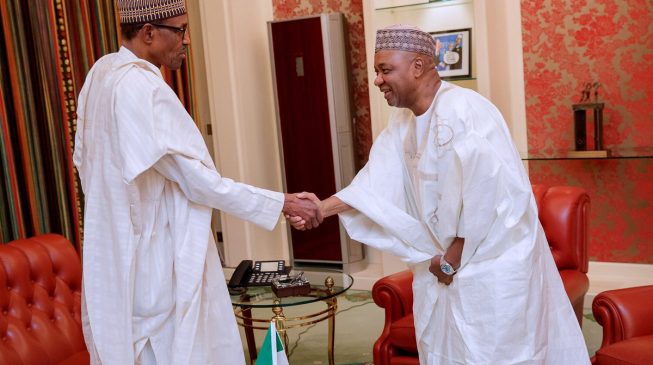 Is he going to defect from PDP to APC? Is he planning to back the re-election of President Muhammadu Buhari?
Reporters were kept guessing on Tuesday as former Vice-President Namadi Sambo met with Buhari at the presidential villa.
He refused to take questions from reporters therafter, simply saying "my meeting was private".
In May 2017, Sambo met then-Acting President Yemi Osinbajo at the villa.
In September 2017, he joined Buhari for Juma'at prayers at the presidential villa mosque as part of activities to mark the nation's 57th independence anniversary.
His meeting with Buhari on Tuesday took place at the president's office was for 25 minutes.
He arrived a few minutes to noon and headed straight to the president's office.
Sambo was governor of Kaduna state from 2007 to 2010 before he was appointed vice-president by President Goodluck Jonathan in 2010, a position he held till 2015 when they were defeated by Buhari.
Jonathan has also visited Buhari at the villa before.