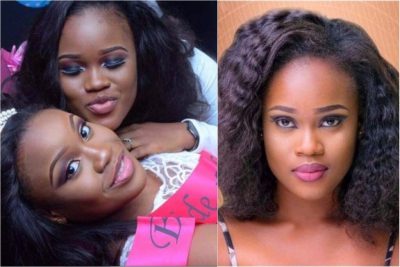 Cee-C 's elder sister and manager of her social media accounts has threatened to initiate "necessary action" against those claiming that her younger sister killed her (Cee C's) friend.
She took to Instagram @ceec_official to react to the controversies surrounding the story of her sister being allegedly responsible for the death of her friend back in school.
It was a reaction to a statement Cee-C made while talking to Anto and Khloe.
Cee-C's sister argued, "There is a thin line between playing a game and being wicked. We understand that in a game you will try to put yourself in an advantage and the opponent in a disadvantage. But every game has its rules, conscience and ethics, demands that we play by this rule.
"This current Big Brother Naija has been wrought with so many inhumane acts that gets me wondering. How can a group of people sit down, wake up every morning just to ruin a person's personality."
She blamed bloggers for "always wanting to ruin Cee-C's reputation," saying she didn't understand why.
Cee-C 's sister later said she would take any "necessary action" to clear her sister's name.
See her post below: