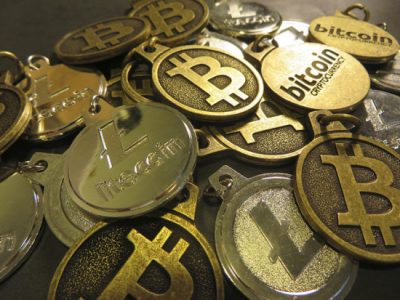 A Bitcoin company in Calabar has allegedly closed up their office and disappeared with their investors' funds.
According to reports, the firm disappeared with the investment believed to be worth millions of naira.
According to a The Guardian report, as early as 8am on Friday, customers besieged the company's office on Bassey Duke only to discover that the company had closed shop and vanished with their money.
Several phone calls were made by the customers but no response from the company officials that started operations about two months ago, collecting money from customers and giving them a whopping 30 per cent extra after seven days online trading.
According to witnesses at the scene, investors could be seen breaking into the company's office and laying their hands on their properties to serve as the little compensation for their investments.
The entire premises of the company that occupied few rooms in the Bassey Duke shopping mall was taken over by frustrated customers and one of them who gave his name as Ifeanyi said:
"This is things fall apart. I put in over N2.5million and now everything is gone."
Another customer, who cried profusely, claiming he put in N5 million said:
"I saw people collecting 30 per cent interest after one week that is why I also put in money. A huge part of the money I put in was even borrowed".
Some National Youth Service Corps members also invested and one of them said she put in N1.5 million and it was all her money in the world.
Another corper who put in N150,000, said:
"That money was all the money I saved in this my service year. This is painful, I thought I could do 'business' and help myself and my poor family"
It was gathered that thousands of people invested in the online bitcoin scheme.
"The crowd you are seeing today are just a few that have come to get their money. They made millions and disappeared with our money. I don't know why we would never learn. MMM and the likes that promise quick profit have duped us in the past, yet we keep falling for them, including me. I put in N500,000 into this one and now see my money has gone down the drain."
There was pandemonium in the area as a lot of people could be seen restless and crying profusely over their loss. Soldiers were reported to have arrived the scene later in the afternoon to disperse the people.