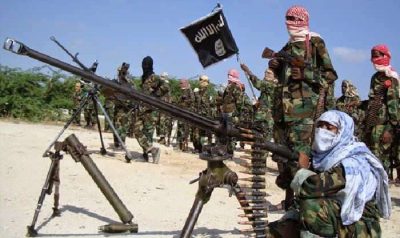 At least five persons have been killed in a Boko Haram attack in Bama, a town in Borno state.
Many worshipers also sustained injuries in the attack which happened around 5:30am.
Ali Abacha, an official of the Nigerian Security and Civil Defence Corps (NSCDC), confirmed the incident to TheCable, saying it was a suicide attack.
Abacha said two female bombers sneaked into the mosque at the time Muslim faithful were observing early morning prayers.
"Those injured were rushed to the Military Hospital in Bama while some of the dead were identified by their family members and taken for burial in line with Islamic injunction," he told TheCable.
Ibrahim Kachala, one of the victims family, said two of his family members were killed during the attack.
"We heard the heavy sound explosion at the time we are also observing prayers. The explosion was very loud and we all knew that something was wrong," Kachala told TheCable.
"When we approached the scene, there was dead bodies everywhere including two of my family members."
The major road in Bama, 75 kilometers from Maiduguri, capital of the state, was closed for about four years because of activities of the Boko Haram insurgents.
In 2014, Boko Haram overran the town but it was later captured by the military.
The military authorities reopened the road in March. (The Cable )