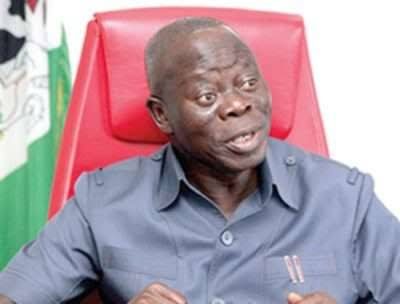 Adams Oshiomhole, national chairmanship aspirant of the All Progressives Congress (APC), says during his eight years as governor of Edo state, he did not oppress anyone.
The former governor said this on Tuesday when he met with Senate President Bukola Saraki and senators elected on the platform of the APC.
He was at the senate to solicit the support of APC lawmakers for his chairmanship bid.
While promising to make changes if given the opportunity to be chairman of the party, the former governor said concerns raised by party leaders across the country that must be addressed.
"I am here to state my intention to run for the position of chairman of our party the APC and solicit your support for my candidature. Part of the challenge is that various organs of the party have not functioned. As a governor I have not oppressed anyone, power can be tempting," Oshiomhole said.
"In the forthcoming convention every senator is a delegate in his [or her] right. I confess that while I was in NLC i fought with some governors – not against them. They understand that is nothing personal but for good."
On his part, Saraki said he believes in the capacity of Oshiomhole in effecting changes in the party.
"I believe in your capacity to do the things you said you will do," the senate president said.
Thereafter, the meeting went into a closed session.