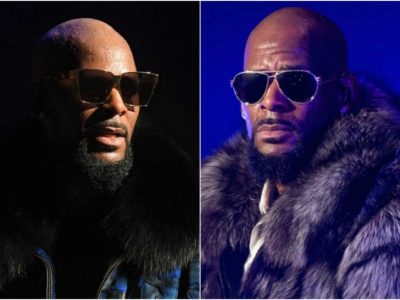 R Kelly has been hit with yet another sexual assault lawsuit as a woman has come forward to sue the singer for sexual battery, false imprisonment and failure to disclose an STD.
Faith Evans, 20, is claiming that the 51-year-old held her against her will and that he psychologically, verbally and sexually abused her.
She claims they met when she was 19 after a gig in San Antonio last March, and that about two months after that Kelly sexually assaulted her in a hotel room.
Evans alleges it was 'non-permissive, painful and abusive sex' and that afterwards he criticised her for her 'lack of participation.'
They then dated for around a year, and Evans claims that during which time she was kept against her will and abused.
She also claims he plied her with alcohol despite being under age.
The lawsuit also alleges that R Kelly infected Evans with herpes after failing to disclose he had an STD.
The lawsuit claims Evans was clean before sleeping with R Kelly and that she only learned he was infected when allegations became public earlier this year.
The suit says she has suffered 'emotional distress, birthing complications, stress, depression, anxiety' after learning she had been infected.