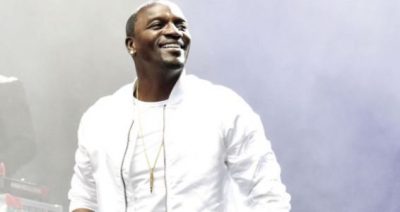 Akon, a US singer and businessman of Senegalese descent, has revealed plans to build a futuristic city in Senegal and base its entire economy on a new cryptocurrency.
The Grammy-nominated singer unveiled the project at a creative festival in Cannes, where he was a member of a panel on 'Branding Africa: Blockchain, Entrepreneurship and Empowering the Future'.
"I think that blockchain and crypto could be the savior for Africa in many ways because it brings the power back to the people and brings the security back into the currency system and also allows the people to utilize it in ways where they can advance themselves and not allow government to do those things that are keeping them down," the 'Lonely' singer said.
Akon said he plans to create a "100 percent crypto-based city" on 2,000 acres of land.
The Akoin website states that the futuristic city is already in development, beginning with 2,000 acres of land gifted to Akon from the President of Senegal.
Akon is not short of ambitious plans as he has previously stated he's thinking about getting into politics.
The 'Smack That' singer is ready to take on not just President Donald Trump, but Kanye West in 2020.
"I actually really want Kanye to run," Akon said.
"It's gonna be entertaining, it's gonna be something worth watching.
"I'm going to go after Trump and Kanye will get offended because he likes Trump and he's going to go after me.
"Then I'm going to go after Kanye and then Trump's going to get offended because he likes Kanye and he's going to go after me. And the debate stage will be set where it's all about me. It's perfect, a master plan."