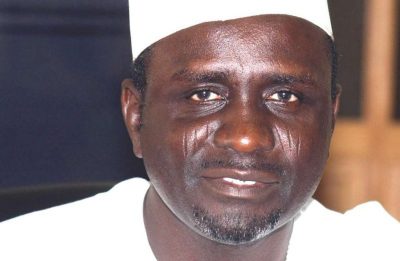 Justice Zainab Bage Abubakar of the Federal High Court sitting in Kano today June 12, 2018 refused an application by a former governor of Kano State, Ibrahim Shekarau, for the release of his international passport to enable him travel to Saudi Arabia for lesser hajj.
Mr Shekarau approached the court with a motion on notice dated May 28, 2018 praying the court to direct its Deputy Chief Registrar to release his International Passport to enable him travel to Saudi Arabia from May 30 to June 23, 2018 for lesser hajj.
In response to the motion, counsel for the respondent, Johnson Ojogbane filed a nine-paragraph counter affidavit opposing the motion.
When the case came up on Tuesday for hearing, counsel to Mr Shekarau, Abdul Adamu , moved his application and adopted the written address attached to the application in his argument.
Mr Ojogbane on the other hand moved his nine-paragraph counter affidavit urging the court to refuse the application.
Justice Abubakar in her ruling held that "after due consideration of the motion of the defendant applicant and the counter affidavit of the respondent I deem it unnecessary to release the passport of the defendant applicant as it is one of the conditions in the grant of his bail."
She subsequently refused and dismissed the application for lack of merit.
Mr Shekarau was arraigned by the EFCC alongside two others, Aminu Bashir Wali and one Mansur Ahmed for allegedly conniving to collect the sum of N950,000,000 part of the $115,000,000 allegedly distributed by the former Minister of Petroleum Resources, Deizani Alison-Madueke for the purpose of compromising the 2015 general election. (Premium Times)