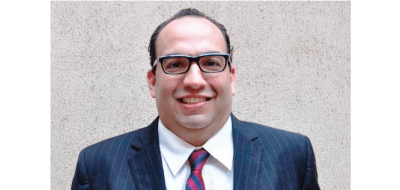 Trial of Marco Ramirez, an American, who allegedly defrauded three Nigerians of $565,000 in an American Green Card scam, was stalled yesterday as a result of the absence of the defence lawyer. On June 22, 2017, the Economic and Financial Crimes Commission (EFCC) had slammed a 16-count charge bordering on obtaining under false presences at an Ikeja High Court. Ramirez had pleaded not guilty to the charges and Justice Josephine Oyefeso had granted him $250,000 bail with two sureties in like sum on July 10, 2017.
At the resumed court proceedings, Ramirez, who has fulfilled his bail conditions, informed the court that he had no legal representation. He said: "I have no legal representation this morning my Lord, I have been unable to reach my lawyer." Responding, Mrs. V. O. Agboje, the prosecuting counsel for the EFCC, asked the court for a new trial date. She said: "The defence counsel were present in court at the last adjourned date. I urge the court to take a new trial date."
Acceding to the request of the EFCC, Oyefeso adjourned the case till June 26 for parties to pick a trial date. Ramirez, who has been convicted in absentia of fraud-related offences in the United States, is said to be the Managing Director of three companies – USA Now Plc, Eagleford Instalodge Group and USA Now Capital Group. According to the EFCC, he committed the offences between February 2013 and August 2013. The American was alleged to have fraudulently received $545,000 from Ambassador Godson Echejue to invest in Ramirez's company.
The plan was to procure an American green card (permanent residence card) for the Nigerian. Ramirez allegedly received $10,000 from Abubakar Umar through a non-existent investment programme in the U.S. which would make Umar eligible to obtain an American passport.
The EFCC is also accusing Ramirez of illegally receiving $10,000 from Olukayode Sodimu on the pretext that the funds were facilitation fees with the American Immigration Services for an American green card