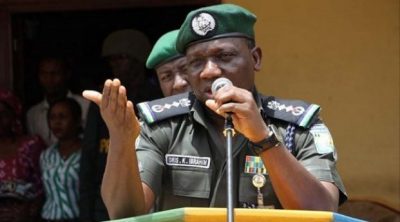 A new police commissioner has been posted to Plateau state, two days after many were killed in the state.
A statement issued Tuesday from the state police command said Bala Ciroma, the new commissioner, will be taking over from Undie Adie with immediate effect.
Suspected herdsmen had attacked three local government areas in the state during the weekend.
According to residents over 100 people were killed but police confirmed 86 casualties.
Terna Tyopev, the command's spokesman, said handing over formalities by the two police commissioners have already taken place.
"Today 26th June, 2018, a new commissioner of police CP Bala Cioma has assumed duty as the commissioner of police, Plateau state command," he said in a statement.
He also said Ibrahim Idris inspector-general of police, has directed Adie to report to the force headquarters in Abuja.
The new commissioner was previously a deputy commissioner of police, criminal investigation and intelligence department, at the force headquarters in Abuja.
He had also served as head of operations at the Economic and Financial Crime Commission (EFCC).
Earlier, the IGP deployed special teams comprising of intelligence response team (IRT), the special tactical squad (STS), five armored personnel carriers (APCs), and three police mobile force units (PMF) in the state.