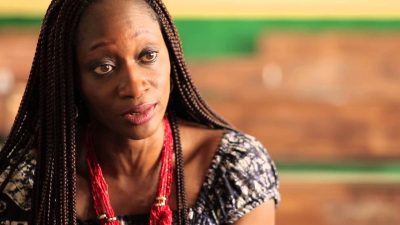 Hafsat Abiola-Costello, daughter of late Moshood Abiola, the acclaimed winner of June 12 1993 presidential election, has dissociated herself from an article being circulated online in which disparaging remarks were made against certain individuals.
In a statement on Monday, Mrs Abiola-Costello, a gender rights activist, said she never authored the article which had her surname inappropriately spelt as 'Abiola-Castelo'.
President Muhammadu Buhari had on June 6 honoured the late Mr Abiola with the title of GCFR.
Last Tuesday, the posthumous award was conferred on the late business mogul at a ceremony held at the presidential villa in Abuja.
Mrs Abiola-Costelo had noted at the event that Mr Buhari brought reconciliation and healing to Nigeria by recognising her father.
In a speech, she thanked the federal government for the conferment of the Grand Commander of the Federal Republic (GCFR) on the late politician, adding that the award to her father and other Nigerians meant so much to her.
She had earlier penned an emotive essay in appreciation of the presidential gesture.
Her comments have since gone viral, with many online contents presenting certain remarks she purportedly made as attacks on some public figures who did not recognise the June 12 struggle, notably former President Olusegun Obasanjo, who has publicly disagreed with Mr Buhari on several national issues in recent time.
In her statement on Monday, while thanking the president for the gesture, Mrs Abiola-Costelo said it was not her character to attack anyone opposed to the Buhari administration, which, according to her, the falsely attributed article did.
"I respect the right that each individual has to form his/her political opinion too much to do that," she wrote.
"My prayer is that we do that which is best for our country in the coming
elections.
"May we have the wisdom to discern the sincere from the insincere; the committed from the unreliable; the doer from those who may say what we want to hear but lack the courage to act in our collective interests."