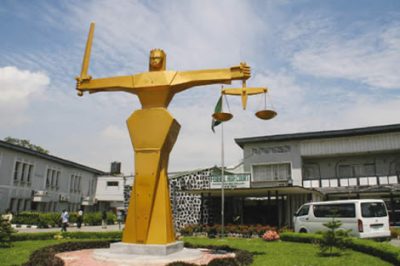 A 35-year-old man, Auwal Kasimu, on Tuesday dragged his neighbour, Bilkisu Abdullahi to court over alleged uncontrolled noise from her grinding machine.

Mr Kasimu told the court that, Bilkisu, who is his uncle's wife, was causing his hypertensive mother more stress by continuously using the noisy grinding machine in their compound.

According to him, his mother was mandated by a medical doctor to rest in a peaceful environment but that is allegedly being thwarted by the noisy machine.

"She doesn't have any specific time for grinding, she puts on the machine at any time of the day," the complainant told the court.

Mr Kasimu also accused the defendant of littering the compound with dirt and the droppings of chickens she reared.

He said he brought the matter to court after several efforts to see that his uncle prevailed on the matter failed.

In her defence, Bilikisu told the court that the grinding machine is the main source of income for her family and have been using it for seven years due to the inability of her sick husband to fend for them.

She also denied the claim that her chickens littered the compound with droppings, saying the chickens were few and normally go out of the compound to fend for themselves.

The Judge, Musa Sa'ad enjoined the parties to live peacefully, reminding them that every neighbour has rights upon his neighbour in Islam.

He said that the court would visit the house to see the grinding machine and other issues raised by Mr Kasimu to arrive at amicable settlement.

Mr Saad adjourned the case to June 12, for further hearing.

(NAN)