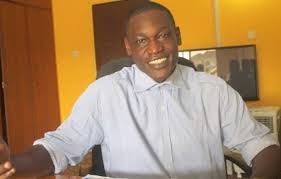 Ahead of this weekend's National Convention of the ruling All Progressives Congress, APC, holding in Abuja, the son of late Moshood Kashimao Olawale, MKO, Abiola, Abdulmumin has joined the race for the ticket of the party's National Youth Leader.
Abdulmumin Abiola said he decided to join the race because of his belief in the ruling party and that he had what it takes to give the youths the much needed direction to move the nation forward.
According to him, since he returned to the country in 2007, he had always been thinking about how to contribute to the system and make a difference.
The son of the late business mogul disclosed that he had always been working hard to bridge the gap between the youths of the country for them to contribute their quota to the development of the country.
He, however, made it clear that he did not join the race for the Youth leader of APC due to the recent recognition of his late father, MKO Abiola by President Muhammadu Buhari, but that he wanted to make his own mark, saying he had consulted widely on the on it.
On the 'Not too Young to Run Bill' recently signed into law by Buhari, Abiola commended the signing but said it was long overdue.
According to him, the vibrant youths of the country would take advantage of the law to further ensure their participation in the political landscape of the country.
When asked whether he had any Godfather going into the election for the APC Youth Leader, the young Abiola said "God is my godfather but my late father gives me so much of inspiration but also have people who are beneficiaries of my late father's kindness that could rally round and extend hands of fellowship to me".