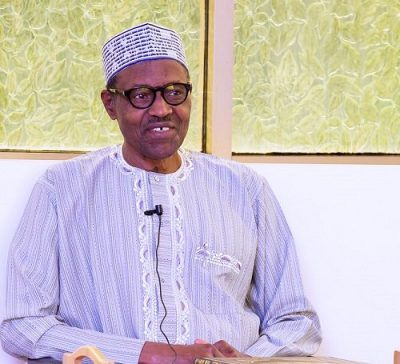 President Muhammadu Buhari yesterday said Nigeria's strongest selling point remained an "intellectually aggressive and economically ambitious'' populace always seeking self-actualisation.
Speaking in Rabat, Morocco, during an audience with the Prime Minister of the Kingdom of Morocco, Saadeddine Othmani, at the Royal Guest Palace, President Buhari said Nigeria's "visionary and resilient population'' works hard to position the country for more growth.
In a statement by the Senior Special Assistant on Media and Publicity, Garba Shehu, the President said: "Nigerians are intellectually aggressive and economically ambitious. I received some of our students here yesterday and I am really impressed with the zeal and fearlessness they exuded.
"In Nigeria, we have a very young and aggressive population and we are working very hard to create the enabling and inclusive environment for their contributions to be better appreciated.''
He also said his administration was harnessing the human and material resources available in the country, especially in the educational and agricultural sectors, while seeking partnerships with countries that can explore Nigeria's huge potential.
Buhari noted that Nigeria was already on the verge of an agricultural revolution as the importation of rice had been cut down by 90 per cent in 18 months.
"We need to do more to improve our statistics on food production and, graciously, the weather has been auspicious in the last couple of years for agricultural growth. We are happy that through partnership with you and hard work, the price of fertiliser is already down by 50 per cent,'' he said.
On the three agreements, namely, Nigeria-Morocco Gas Pipeline project, vocational training in agriculture and building of a chemical plant in Nigeria, the President assured the Prime Minister that they will receive attention.
"We have a huge gas reserve in Nigeria, and we should be known more for gas exploration than for crude oil. So, we are happy with the new partnership with Morocco,'' he added.
The Prime Minister said his country had always been impressed by Nigeria's intellectual zeal and strength, noting that "many Moroccans appreciate the intellectual contribution of Nigerians, especially in literary works''.
"Your visit to our country is historic and we are looking forward to more partnerships, especially among our universities, which would further consolidate our relationship,'' Othman said.
President Buhari also met with the head of the Moroccan legislature, Habib El Malki and the President of the Advisers on Commerce, Ben Chemmas.
He ended his two-day visit to the Kingdom of Morocco with a visit to the mausoleum where he laid wreaths on the tombs of past kings.
The regional gas pipeline agreement that will see Nigeria providing gas to countries in West Africa sub-region that extend to Morocco and Europe.
The signing of the agreements, witnessed by President Buhari and King of Morocco, followed a meeting between the two African leaders that focused on strengthening economic relations in gas resource development, global investments and agricultural training and management.
The agreement was signed by the Group General Manager, Nigerian National Petroleum Corporation (NNPC), Mr Farouq Said Garba, and Mrs Amina Benkhadra, Director General of the National Office of Hydrocarbon and Mines. It will be concluded nect month.
The construction of the pipeline will be phased and based on increasing needs of the countries crossed, and Europe, for the period of 25 years.
"The Nigeria Morocco Gas Pipeline (NMGP), designed to be 5,660km long, will reduce gas flaring in Nigeria and encourage diversification of energy resources in the country while cutting down poverty through the creation of more job opportunities.
"The NMGP will further encourage utilisation of gas in the sub-region for cooking, and discourage desertification."
Chief Executive Officer and Managing Director of Nigeria Sovereign Wealth Authority Mr Uche Orji and the Chief Executive Officer of the Office of the Management of Phosphate in Morocco, Mr Mostafa Terrab, signed a Memorandum of Understanding for the development of a chemical plant in Nigeria for producing ammonia and its derivatives.
Agriculture and Rural Development Minister Audu Ogbeh and his Moroccan counterpart, Mr Aziz Akhannouch, signed a cooperation agreement on vocational training and technical supervision, which will enhance skills on better management of agricultural outfits in Nigeria.