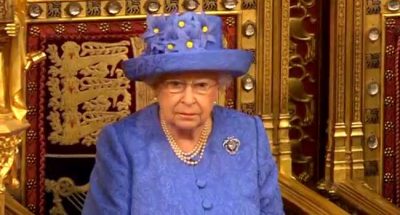 Britain's 92-year-old Queen Elizabeth II underwent eye surgery to remove a cataract in May, Buckingham Palace said on Friday.
"I can confirm that the queen successfully underwent a short, planned procedure to treat a cataract last month," a palace spokesman said.
Cataracts occur when the lens, a small transparent disc inside the eye, develops cloudy patches, over time growing and causing blurry, misted vision and even blindness if left untreated.
In recent weeks the British monarch has been seen wearing sunglasses at a number of events, including the Royal Windsor Horse Show and Buckingham Palace garden parties.
Normally an impeccable observer of decorum, it is thought the queen donned the shades on the advice of doctors whilst one eye recovers from surgery to replace the cloudy lens with an artificial one.
Cataract surgery typically takes just 30 to 45 minutes under local anesthetic, but it can take an individual four to six weeks to fully recover.
Although she turned 92 in April, the queen traditionally holds an official birthday on the second Saturday of June — this weekend — to enjoy more favourable weather.
Her husband Prince Philip will then celebrate his 97th birthday on Sunday.
The palace announced he had undergone successful hip surgery in April after retiring from public life last summer, having attended more than 22,000 engagements and delivered nearly 5,500 speeches over the years.
AFP