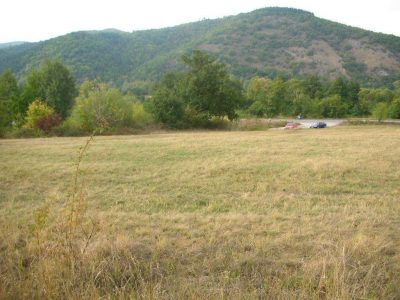 The FCT Administration is presently designing four brand new districts in the Federal Capital City namely Mamusa North, Mamusa East, Parfun North and Parfun South to take care of the deficit of planned plots in Abuja.
The FCT Director of Land Administration, Adamu Jibrin Hussaini, who dropped this hint Wednesday while inspecting some facilities of the AGIS Customer Service, said that the inspection is to assess the staff preparedness to contain the influx of people expected to come and clear their outstanding Ground Rents and other Sundry Bills.
FCTA recently approved the extension of the period for payment of arrears of ground rents and sundry bills to August 9, 2018, to afford property owners in the Federal Capital Territory that have not cleared them to do so.
The Director reiterated that these new districts with the thousands of plots to be generated would go a long way to relieve pressure on outstanding over 100,000 applications for different development purposes in the Federal Capital Territory.
According to him, these plots would also be used to address cases of double and multiple allocations with its attendant effects of resolving outstanding litigations that would take off that burden on the FCT Administration.
Hussaini reiterated that the FCT Administration would also use this window to provide alternatives to allottees whose titles were revoked for overriding public interest.
His words: "The detailed designed of the four districts will in addition, ensure expansion and opening up of planned districts contiguous to already designed and detailed ones."
"The detailed design would further ensure that the four districts are well connected with transportation network, water supply, sewerage, electrical power and telecommunication ducts, expected of a modern city like Abuja," he added.
Hussaini noted that the design of these four new districts, in Phase IV, south of the Federal Capital City, in consonance with the aspirations of the Abuja Master Plan would provide guidance for orderly development.
The Director thus, advised that every property owner should be responsive and come out en-masse to clear their outstanding Ground Rents and other Sundry Bills, as government needs these funds to provide the needed infrastructure and other services to the existing as well as these new districts being worked on.
These proposed four new districts are located at the southward tail end of the Federal Capital City and are bounded by Inner Southern Expressway (ISEX) to the North, Ring Road IV to the East and Outer Southern Expressway (OSEX) to the south.