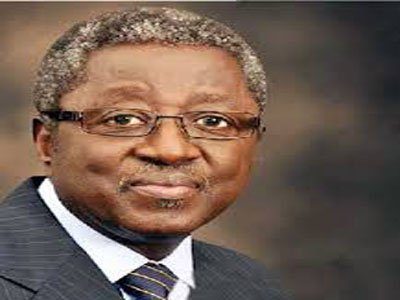 Former Plateau State Governor Senator Jonah Jang, yesterday washed his hands of the killings in his senatorial zone.
The Northern zone of Plateau, comprising Barkin Ladi, Riyom, Jos South has been a centre of bloodshed in recent times.
Speaking with reporters yesterday, Jang queried: "Doesn't that sound funny that Jonah Jang, a Berom man from Plateau State is organizing gunm to come and kill Beroms or which killings are they talking about?
"Over 200 people have been killed in some local government areas here including Barkin Ladi, Riyom, Bassa, Bokkos, Mangu and somebody is protesting in Abuja that I am behind the killings.
"So I am the person who put the arms in the hands of criminals to come and kill my people so that I will be the only Berom man to live with my family or what? Does that make sense?"
"I have been hearing somebody making noise on the television alluding many things, and he has directed his Lawyers to write me and let him explain now else I will go and explain in the court.
"It is a pity that politics is turning to what it is in Nigeria. I believe that everything is being done to find a reason to incarcerate me so that I will not participate in the ongoing politics.
"I am the Senator representing Plateau North, I may be re-contesting the Senate, and I may be contesting a higher position. That decision is in the making and the PDP is working very hard to win the election on the Plateau and I am a key figure here on the Plateau. So, there seems to be a very deliberate plan to get me out of the way so that I don't participate in any of the electoral processes.
"I just want to make it very clear that if this is the way our politics is going to be, then I am sorry to say that the democracy that we worked hard for; I was part of the G-18, G-34, that fought for this democracy to come, and the G34 formed the PDP, and PDP nurtured democracy for 16 years. But now, the APC as a party has come and wants to destroy it by trying to make sure that there is no opposition; they want Nigeria to become a one party state, and I believe that this is a subtle way of destroying democracy in Nigeria.
Jang observed that the Peoples Democratic Party didn't intimidate APC: "when they won, we handed over power to them without any crises. Today, President Jonathan is being acknowledged as one of the greatest democrat; he did not argue, he congratulated President Buhari when it was announced that President Buhari won the election and they shook hands."
He urged them to also be prepared to congratulate the PDP and hand over power in 2019 when its candidate wins. "That is how democracy works. But when you say you want to start intimidating opposition so that you remain in power, it will not work in a country like Nigeria, we are not a banana republic. We are a nation getting to about 200 million people, the biggest black nation in the world and every black man is looking up to Nigeria to set the pace and I don't think this is the way we can go about it."
Jang charged the security agencies to live up to expectations. "When I took over power as Plateau Governor in 2007, this crisis was on; for eight years, I was struggling with the security to get this crisis resolved. Now again, it has gone into a wider dimension. We were talking about Plateau then, but now, we are talking about Plateau, Taraba, Benue, Zamfara, it is going even down to the southern part of the country.
"The security must stand up and live up to expectation. If the security is saying that the matter has gone beyond them, let the President ask the United Nations (UN) to come in.