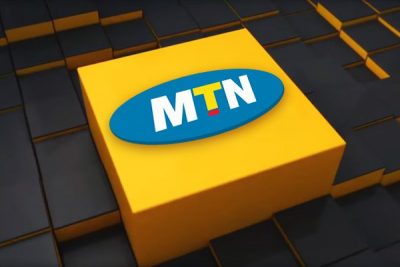 Investigation has revealed that MTN Nigeria lost over N12 billion in the four days that the Nigerian Labour Congress, NLC, allegedly interrupted its operations while picketing the company.
National Daily gathered that the telecom giant said the picketing totally grounded operations and activities of the company while it lasted even as the devastating effects may still linger for a while.
The traumatic effects on staff that were allegedly manhandled by the picketers, the company lost in excess of N12 billion that could have accrued from operations and different services that the company renders to both individual and corporate clientele.
National Daily gathered that the company did not want to make these things public but the truth is that the effect of the disruption was colossal. We have several bank payment service providers that warehouse their database on our network.
This is also in addition to being backbone network managers to other telecom operators and some regulators. You can imagine the impact on all of them as our operations were disrupted by NLC. In monetary terms we lost well over N12 billion.
However, we are determined to move on, but what we are saying is that in a civil society like Nigeria, activities like the one NLC carried out on us must follow civil processes".
NLC officials were at the MTN offices to picket recently. However, the protest was reported to have become violent and disorganized as property within MTN premises were allegedly damaged. Doors and gates were reported to have been destroyed and several staff of the company manhandled. MTN also alleged that at its Ikoyi head office, the MTN flag was lowered and the NLC flag hoisted in its place.
The company also said in an attempt to turn off the independent power plants at the Ojota switch station, Lagos, critical national infrastructure across the country were compromised and breached.
The Nigerian Communications Commission (NCC) as well as the Association of Licensed Telecommunications Operators of Nigeria (ALTON) have openly condemned these acts of violence and ALTON went as far as saying it will advise MTN Nigeria to consider preventive shutdown of network if telecoms facilities are damaged.
Public Affairs Director, NCC, Mr Tony Ojobo in a statement confirmed that NCC activated a Memorandun of Understanding, MOU, with the Nigerian Security and Civil Defence Corps, NSCDC, to protect the switch stations and BTSs belonging to MTN and other telecom operators. According to him, "in the wake of the labour dispute between MTN and labour and the protests that resulted in the vandalization of telecom infrastructure, the NCC on Monday night activated the MOU with NSCDC to protect the switch stations and BTSs belonging to MTN and other telecom operators.NCC has also briefed security agencies on developments particularly the implications of the attempt to shut down the Ojota switch station. A collapse of the telecommunications grid is likely if these attacks on MTN and other telecom facilities are not halted."
The commission also revealed that the Association of Telecom Companies of Nigeria, ATCON and Association of Licensed Telecom Operators in Nigeria, ALTON leadership are working with NCC to protect telecom infrastructure and minimize telecom service disruptions in order not to compromise national security, quality of service and protection of over 160 million subscribers.
MTN said its position on unionism was flexible enough and shouldn't have warranted the action of the NLC.
Corporate Relations Executive, MTN Nigeria, Tobechukwu Okigbo, said "We do not prevent our employees from associating amongst themselves as they deem fit. We owe our employees the obligation to ensure they are not constrained to join associations. MTN supports the freedom of association as enshrined in the Nigerian Constitution.
All workers have rights that should be protected. We work hard not only to ensure that this is done but also to ensure that our company is a great place to work. We will continue to champion our peoples' rights, whether they are part of a union or not and work hard to minimise disruptions in service to our customers."
He admitted that the events of the picketing week were very difficult and disruptive but promised that they will in no way have a deletrious impact on the company's commitment to staff, customers and the country.He added: "We also want to take this opportunity to unequivocally address certain false allegations that have been made concerning working conditions in our company.
We consider the rights of all our employees to be paramount and have consistently ensured that these rights are protected. These include the fundamental human right to freedom of association as enshrined in the Nigerian constitution. Our credo is not to coerce our employees to do anything against their will.
We have no objections to our employees forming a collective through a union, or choosing not to do so. In fact, MTN has an employee council made up of officers below management cadre. Council members are democratically elected representatives who ensure that labour-related issues are addressed.
"We do not engage in casualization. All our employees have full-time employment contracts. To enable our organisation to focus on delivering our core services and in alignment with global best practice, we engage licensed specialised service providers to support our operations.We provide working conditions in line with international best practices.
All employees earn well above minimum wage. They have access to a minimum of 20 paid leave days annually; flexible working hours; four months paid maternity leave; fully funded pensions; staff buses; mortgage subsidies and group medical cover with international emergency evacuation for employees and their immediate dependants. These are just some benefits that contribute to making MTN a great place to work.
"Over the years, we have engaged productively with representatives of labour unions who reached out, holding numerous extensive meetings. We will continue to do so, pursuing amicable resolutions in our negotiations with organised labour. The safety and welfare of our employees will remain our primary concern during these discussions .(National Daily)