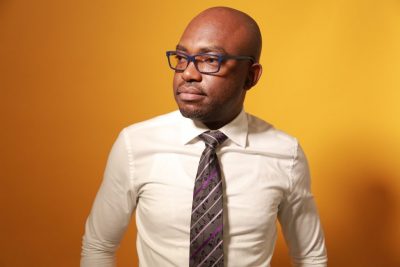 A Nigerian writer, Anietie Isong, has been named winner of the 2018 McKItterick Prize for his debut novel, Radio Sunrise.
Anietie, the first Nigerian to win the prize since it was established in 1990, joins an illustrious line of previous award winners including Helen Dunmore, Petina Gappah and Mark Haddon.
The McKitterick Prize, administered by the Society of Authors, honours the first novel by a writer aged over 40.
Anietie received the prize from broadcaster and actor, Stephen Fry at the Authors' Awards ceremony in London, on July 19.
Eight awards were presented to 31 writers.
Among the winners were host of debut names along with recognised writers of fiction, non-fiction and poetry to share a prize fund of £98,000.
The ceremony, which took place at the Royal Institute of British Architects, saw over 400 guests from across the publishing industry come together, as the winners of other prizes administered by Society of Authors were revealed.
Prize judge Aamer Hussein, short story writer and Fellow of the Royal Society of Literature said: "It's a particular pleasure to discover the original, intriguing voice of Anietie Isong. In his brief, deftly told Radio Sunrise, the author depicts his often-hapless protagonist's sexual mishaps and political travails on a journey to his hometown with a unique blend of humour and poignance. An intriguing and accomplished new novelist."
The author, who is the brother of popular Nollywood filmmaker, Emem Isong, says he is excited to be named winner of the prize. (Premium Times)