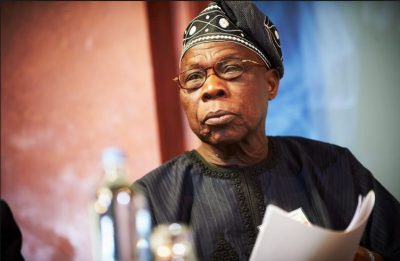 A former president of Nigeria, Olusegun Obasanjo, is now a bona fide staff of the National Open University of Nigeria (NOUN), as he inspected his office space at the institution's Abeokuta Study Centre in Ogun State on Tuesday, in his capacity as a facilitator.
The Vice-Chancellor of the university, Abdalla Adamu, had soon after the former president's graduation with PhD in January, appointed him as a facilitator.
A facilitator is a part-time academic coordinator for students in the Open and Distance Learning (ODL) system which open universities operate.
Mr Obasanjo, the first PhD graduate of the university, received his certificate in Christian Theology during NOUN's 7th Convocation ceremony earlier this year in Abuja.
The director of the Abeokuta centre, Ibrahim Salawu, who was on hand to show Mr Obasanjo his office, said this became necessary following his appointment as a facilitator.
Mr Salawu, who led the former president, in company of other members of staff on a familiarisation tour of the centre, said it was a pleasure having him around as a colleague in the academia.
Obasanjo expressed satisfaction at the office space allotted him and promised to work for the progress of the university.