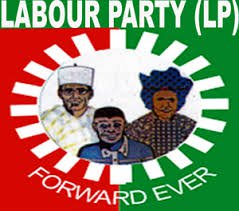 The Labour Party (LP) has distanced itself from the coalition of political parties that came together to oust the ruling All Progressives Congress (APC).
National Chairman Mike Onotosho told reporters yesterday that the leadership of the party was neither consulted nor been part of any formal meeting or agreement between the party and any other political party.
"The Labour Party is not only a political party but a political movement, guided by its ethics, values, principles and social ideology, where all actions are taken in consideration of due process.
"If there was any need for the party to join any coalition, the consent and the approval of the National Working Committee (NWC) and the National Executive Council (NEC) would have been sought before such decision is taken.
"It is an undisputable fact that the Nigeria Labour Congress (NLC) and its allies, the Trade Union Congress (TUC) and the civil society, are the owners of the Party.
"Such a vital decision to join a coalition cannot be effected without the approvals of their respective governmental organs.
"As it stands now, the NWC, NEC, nor NLC are aware or privy to this crocket coalition engagement, ''he said.
Hecalled on Nigerians to disregard all allusions to the inclusion of the Labour Party and those of the NLC & TUC, as members of any collation.
Omotosho added that the commitment of the Labour Party to the coalition is therefore the fiery imaginations and fictions of a few recalcitrant members.
According to him, this borne out of their hurriedness to mortgage the Party for their selfish political end.
"We hereby dissociate our great party, the Labour Party, from such a gathering, calculated to further throw the political atmosphere of Nigeria into more heinous confusion," he said.
He said as the nation prepares for the upcoming general elections, the Labour party was consulting with party stakeholders, mobilising its members and preparing their candidates for elective offices.
Omotosho also explained that the party was not averse to partnering with like-minded groups and parties seeking to help transform the nation.
He said that at the moment the party was more concerned about challenging the current administration to deliver more on their promises.
He said the party was committed to challenging the ruling APC to deliver more for the Nigerian workers, most of whom still struggle to eke a living from their wages and salaries. (The Nation)