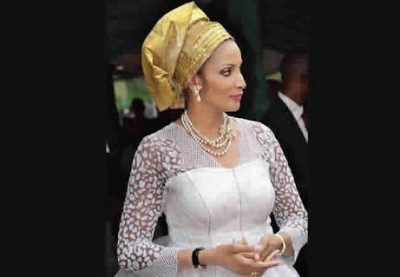 A former governor of Imo State, Chief Ikedi Ohakim, has said no fewer than 15 Igbo billionaires had been mobilised to fund the senatorial race of the widow of late Igbo leader, Dim Chukwuemeka Ojukwu, Bianca Ojukwu.
He said the Igbo would not watch the wife of their leader be intimidated by anybody in any circumstance.
Ohakim who described the late Ojukwu as the most selfless Igbo leader dead or alive, spoke at Ekwulobia in the Aguata Local Government Area of Anambra State during a stakeholders' meeting of the All Progressives Grand Alliance in the Anambra South Senatorial district.
He enjoined those aspiring to contest the position with Bianca to have a rethink, stressing that it would be a setback to the Igbo and a disservice to Ojukwu for anybody to work against the interest of his widow and in fact any member of his family in general.
He said "Those who are contesting the poll with the wife of our leader may have the money and wherewithal to muzzle down Bianca but they don't have the same integrity.
"Bianca Ojukwu is not an ordinary human being, she is a spirit. She has double-barreled identity and double-barreled legacy.
"We have mobilised 15 Igbo billionaires to sponsor her ambition and over 25,000 youths to work for her."
He enjoined the people of Anambra State not to disappoint the Igbo race in the Bianca project.
He added, "The people of Imo, Abia, Ebonyi, Enugu, have asked me to beg you (Anambra) to accomplish this mission and project in memory of our great leader, Dim Chkwuemeka Odumegwu Ojukwu.
"Ojukwu sacrificed his Oxford education, his personal comfort, his father's wealth to save the Igbo race at the most auspicious time".
Bianca said she was going to the Senate to accomplish the dream of her late husband of giving the Igbo a voice in national polity.
She said, "APGA and Igbo interests run in my veins and blood; and I have a kindred obligation to defend it and that's why I'm going to the Senate. The Ojukwu dream must not die. We can't abandon Ojukwu."
Bianca, a former Ambassador of Nigeria to Spain would contest the Anambra South Senatorial poll on the platform of the All Progressives Grand Alliance.
Her late husband led APGA for over a decade during his lifetime, and was at several times the presidential candidate of the party. (Punch)