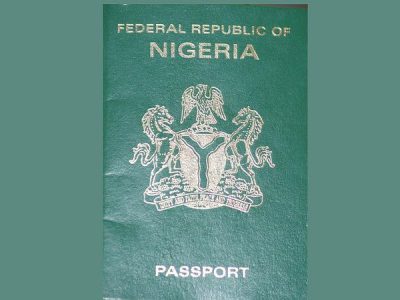 An applicant, seeking Nigerian international passport has died in the Nigerian Immigration Service Passport Office in Ikoyi, Lagos State.
The applicant was said to have arrived the passport office at about 7am in company with his wife and they were asked to wait till 9am when they would be attended to.
It was gathered that at about 10am, the man became restless and started complaining of severe heat and discomfort.
He requested to use the rest room. An eyewitness who spoke on the condition of anonymity said: "He was walking up and down complaining that he should be attended to as he and his wife arrived the passport office before other applicants the officers were attending to.
"We told him that though he came early, our official resumption time is 9am, but he would not listen.
"Along the line, he said we should show him the toilet and we showed him.
"After about 20 minutes, his wife became worried that he has not come out from the toilet, but we calmed her down and our toilet attendants were asked to monitor the man.
"After about 40 minutes, we knocked several times and he did not respond.
"We tried to open the door, but it was locked from the inside.
"The mistake was that we should have forced the door open, but we were warned by our superior not to break the door until the police arrived the scene.
"The police later arrived and forced the door to the toilet open.
"What we saw was gory.
"May be he would have survived if we had rushed him to the hospital."
A witness said there was pandemonium as people scampered for safety as the dead body was brought out from the toilet.
The Passport Controller in charge of Ikoyi Passport Office, Mani Yari, said: "Yes, it is true an applicant died in our toilet.
"He came to our office with his wife.
"There was no queue as he did not come to collect passport.
"We attend to visitors as from 9am.
"As from 9am, we started attending to the applicants.
"Along the line, the deceased said he wanted to ease himself.
"It was after about 40 minutes that the wife started raising the alarm that her husband had not come back from the toilet.
"We thought if was the normal panic from a woman.
"But when we arrived the scene and he did not open the door, we called the police who came and forced the door open and we saw the lifeless body.
"The body has been deposited at a government hospital for autopsy."