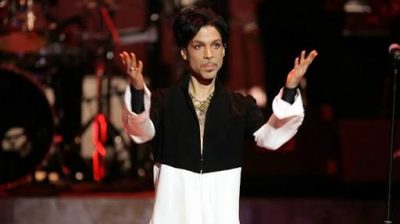 The family of the late US musician, Prince, is suing his doctor over claims he failed to treat him for an opioid addiction.
The family's lawsuit alleges that failures by Dr. Michael Schulenberg played a "substantial part" in the star's death, Yahoo quotes the Telegraph as saying.
Prince died from an accidental overdose of Fentanyl, a powerful opioid, in April 2016.
Dr. Schulenberg has denied any wrongdoing, although he paid $30,000 to settle a federal civil violation alleging that he prescribed a drug illegally.
Earlier this year, US prosecutors announced that no charges would be brought over the singer's death. But the family's lawsuit, filed in Hennepin County District Court this week, alleges that Schulenberg and others had "an opportunity and duty during the weeks before Prince's death to diagnose and treat Prince's opioid addiction, and to prevent his death. They failed to do so."
According to the complaint, first reported by ABC News, the family of the singer — whose real name was Prince Rogers Nelson — is seeking unspecified damages in excess of $50,000.
A week before he died, the 57-year-old lost consciousness on a flight home from a concert in Atlanta. The plane made an emergency stop in Moline, Illinois, where he was revived at the Trinity Medical Center with a drug that reverses opioid overdoses.
John Goetz, a lawyer for Prince's six surviving siblings, said that the new lawsuit will eventually replace a lawsuit they filed in April in Illinois to beat a legal deadline.
"Prince lived in Minnesota all his life and passed away here, so we always thought his family's lawsuit belonged in Minnesota," Mr. Goetz said.
He believes they now have sufficient legal grounds to pursue the lawsuit in Prince's home state.
Paul Peterson, Dr. Schulenberg's legal representative, has dismissed the lawsuit as 'meritless.'
"We understand this situation has been difficult on everyone close to Mr. Nelson and his fans across the globe," he said in a statement.
"Be that as it may, Dr. Schulenberg stands behind the care that Mr. Nelson received. We intend to defend this case."
Prince was found unresponsive in a lift at his Paisley Park Studios, Minnesota, on April 21, 2016. An investigation revealed he had experienced significant pain for a number of years and hundreds of different types of painkillers were found at his home.
"The Minnesota lawsuit is against all parties whom we now believe share legal responsibility for Prince's death, but it is possible that we will identify and add other parties as we move forward with the case," Mr. Goetz said