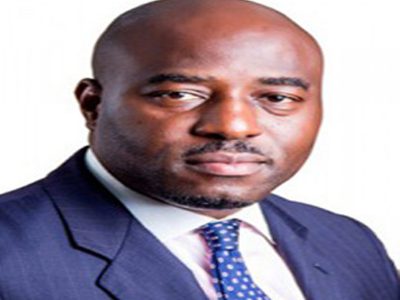 About 5,000 students are undergoing a 13-weeks intensive training of the Ready Set Work programme organised by the Lagos State Government to prepare students for the world of work.
Participants were drawn from institutions within the state and spread across three designated centers: The Lagos State University (LASU) , Lagos State Polytechnic (LASPOTECH) and The University of Lagos(UNILAG), Yaba College of Technology, Caleb University,Imota
The programme which is the third edition also had 20,000 students in their penultimate classes training online.
At the end of the training in October, 2,000 best students would be placed on a six- month internship at various corporate companies with a monthly sum of N10,000
Addressing students at the second week of the programme in LASU, the Special Adviser to the Governor on Education, Mr Obafela Bank-Olemoh charged the students to take advantage of the training to improve themselves.
"You have no excuse to fail because you have access to information to advance yourself. You are the product of your most dominant thought. The Lagos state government has given you a platform to excel. Make good use of it and always have God in mind."
He said the programme was in response to address issues of incompetency of graduates, reduce unemployment and to imbibe an entrepreneurship mindset among youths.
According to him, "They would learn the skills they need to succeed. So we are focused on soft skills, how to be adaptable, emotional intelligence, how to think, understand the socio-economic setup of the country and in the end, they are well prepared to succeed and they know that we are adding value to them. We also have over 500 facilitators that teach the students."
He added that since the inception of the programme in 2016 feedbacks from companies as regards interns performances have been positive and encouraging.
On his assessment of the programme in the last two years, Bank-Olemoh expressed excitement about it saying, "We have been able to place them on internship and they would be employed by these organisations . For you to know how impactful the students keeps coming. This year, we,have over 10,000 students . The students too are excited about the programme and that is for us means that Lagos State cares about their welfare and we are willing to train them to succeed. "