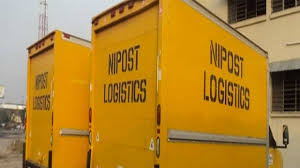 The Nigerian Postal Service is set to roll out a new product – electronic money order – that would enable customers in both rural and urban communities to transfer and receive money across the country.
The Postmaster General of the Federation, Mr Bisi Adegbuyi, disclosed this when the Indian High Commissioner to Nigeria, Mr Bien Reddy, visited him in Abuja on Wednesday.
Speaking to journalists after the meeting, Adegbuyi said the new service would replace the old postal order through which customers sent money to their loved ones through the postal system.
He said the old service had become moribund given the advent of modern communication technologies and thus the decision to replace the service with a digital product that would meet the need of modern times.
Adgbuyi said, "Because we are diversifying our products and services, India has some products that are similar to ours, one of which is the electronic money order which we have conceived to replace the old postal order.
"The product is doing well in India. I visited India two months ago and we decided that it would be important for us to send some of our staff in the financial services department and the ICT to enhance their capacity building.
"We are done with all the necessary background work. Because it also has to do with the technology requirement of Universal Postal Union, it required some time before they could integrate us.
"We have now been integrated. We are ready to go live. As I'm talking to you, everything is in shape. We have tested our technology infrastructure. Our operational readiness is in top shape."
He added, "Our electronic money order, especially the domestic aspect of it, is unique. The UPU therefore had to configure new technology for it. That is why it took them some time. We are used to international money order but what we are introducing in NIPOST is domestic money order to take the place of the old postal order.
"We are really in for exciting times because our desire to diversify and innovate is actually paying off. A lot of innovations are coming up. This Friday, we shall have a stakeholders' conference that would herald our digital addressing system."
Reddy said he visited NIPOST to seek collaboration with the postal organisation given the similar system bequeathed to both Nigeria and India by their erstwhile colonial power, Britain.
According to him, both countries will this year celebrate 60 years of diplomatic relationship as India opened its diplomatic office in Lagos in 1958.
Reddy also urged the postal organisation to take advantage of free training services on offer from the Indian government.
He disclosed that he was also at the postal organisation to explore the possibility of NIPOST issuing a commemorative stamp in honour of Indian nationalist, Mahatma Ghandi, whose 150 years birthday commemoration would begin on October 2. (Punch)