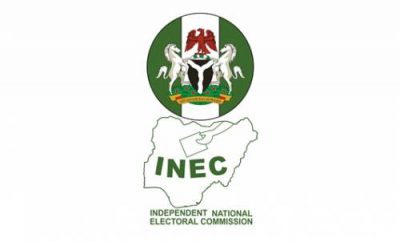 Mahmood Yakubu, chairman of the Independent National Electoral Commission (INEC), says the Osun state governorship election, slated for September 22, would feature the highest number of contestants in the history of governorship elections in Nigeria.
Speaking when he visited Bayero University, Kano (BUK), on Tuesday, Yakubu said the commission is fully prepared for the exercise.
He said there is a record number of 48 political parties, all with candidates.
"We had 37 candidates for Anambra and 35 for Ekiti governorship elections, but Osun has beaten them all," he said.
"Our projection is that we might end up with 80 to 85 political parties … for the 2019 general election."
He added that judging from the on-going continuous voter registration (CVR) exercise, the youth constitute great percentage of registered voters.
Yakubu said the high number of youth that have so far registered could be a game changer in the 2019 election.
"By the time we suspend the CVR exercise on August 17, the number of registered voters will be well over 11 million. If we add this to the existing voter register of 70 million, we would have had over 80 million voters," he said.
"From what we are seeing so far (in the ongoing CVR), 2019 is going to be the year of the youth. Quite a large number of those that have registered to vote are the youth, meaning the young boys and girls between the ages of 18 and 35.
"When we did the analysis of the 2015 presidential election results, the youth also played a very important role."