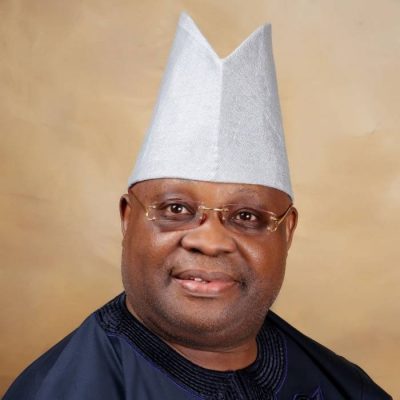 Barely 24 hours to the judgment over his certificate, a fresh suit been has been filed against the candidature of Senator Ademola Adeleke in the forthcoming September 22, 2018 election at the Osun State High Court, Osogbo.
The case was filed by two Peoples Democratic Party delegates, Olagboye Adedamola and Oyetunji Suredi, over the testimonial and statement of result presented by the senator to the Independent National Electoral Commission, which they claimed to were fake documents.
The applicants premised their suit on Section 31 (5) and (6) of the Electoral Act 2010, which gave powers to individuals to challenge in court any candidate who they suspect to have presented fake documents or false affidavits to the electoral body.
Adeleke has been embroiled in certificate scandal with two members of the PDP, Rasheed Olatunji and Idowu Oluwaseun, going to court to challenge the senator to present his credentials, citing section 177 (d) of the Nigerian constitution.
Already, the court presided over by Justice David Oladimeji has fixed final judgment of the case for Wednesday (today).
In the fresh suit, the applicants also dragged to court the PDP, the state Chairman of the party, Hon. Soji Adagunodo, and his state executive council members and the Independent National Electoral Commission.
At the hearing of the matter before the state vacation judge, Justice Oladimeji, the plaintiffs asked for an abridged date for the respondents to appear after the service within seven days instead of 21 days and the court order to allow them to advertise all their applications in the national dailies.
The court after the submission of the plaintiffs' counsel, Abdulrahman Okunade, granted the two prayers.
In the new suit attached with seven exhibits and a 37-paragraph affidavit, the plaintiffs sought for seven reliefs and asked the court to disqualify Adeleke from contesting the September 22 poll as the governorship candidate of the PDP.
They specifically asked the court to bar Adeleke from the polls "on account of ineligibility, false information and submission of false documents to" INEC as the 4th defendant in the suit.
Besides, they urged the court to declare the first runner-up in the PDP primary conducted on July 21, 2018, Dr. Akin Ogunbiyi, as the party's lawful candidate for the forthcoming governorship election