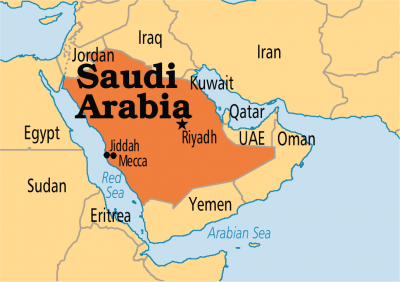 Saudi Arabia has halted all medical treatment programmes in Canada and is coordinating for the transfer of Saudi patients to medical facilities outside the country, Saudi press agency reported on Wednesday.
The agency cited Fahd Al-Tamimi, Saudi Health Attache in the U.S. and Canada.
The move came amid an intensifying spat over human rights between the two countries, after Saudi Arabia expelled on Monday Canada's ambassador in Riyadh, recalled its own ambassador from Ottawa and froze "all new business" with Canada.
The Middle East country had also decided to suspend all training and scholarship programs in Canada by the end of the Islamic calendar year in September, the Cultural Bureau of Saudi Arabia's Ministry of Education announced on Monday.
The abrupt diplomatic row broke out as Ottawa urged Riyadh to release civil society and women's rights activists in Saudi Arabia, according to a statement issued by Canada's Foreign Office.
(Xinhua/NAN)