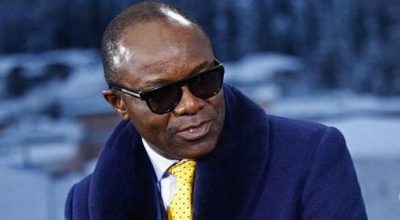 When you hear the name Emmanuel Kachikwu, fashion is not the first thing that comes to mind.
Despite his portfolio as minister of state for petroleum resources, which may restrict his dress code, he hardly misses a beat in the fashion department.
He is not your run-of-the-mill government official when it comes to dressing up. He simply isn't afraid to rock the boat.
The suave minister is always sharp and dapper-looking, most often in a two-piece suit.
With his bold ties, flamboyant pocket squares and minimalistic experimentation, Kachikwu is the type of man who knows he looks good and carries himself with immense confidence.
A man of many sides, Kachikwu founded True Tales Publications Limited, which produced Hints Magazine, a popular 90s romance magazine, and was reported to have contributed stories for the magazine.
It also produced Complete Fashion, Beauty Box and Hello Nigeria.
The minister, a Harvard trained lawyer, once said: "Fashion is not good enough if it can't be noticed."
And he certainly knows how to turn heads, despite evidently toning down his style to suit his position.
Here are some pictures of the minister putting his best fashion foot forward.
(The Cable Lifestyle)