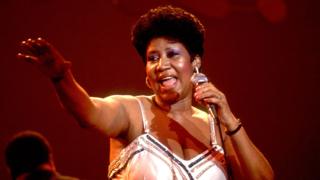 Aretha Franklin was so hard-nosed in her business dealings that she demanded to be paid in cash before performing. Her heirs won't have it so simple.
Though she lived to 76 and was terminally ill with pancreatic cancer, the Queen of Soul died without a will.
As her four sons and other family members move on from Friday's funeral in Detroit, they're left with the potentially tall task of finding out how many millions she was worth, and divvying it up, a process that could take years and is likely to play out in public.
Estate law experts expressed surprise but not shock that a wealthy person like Franklin would put off making a will until it was too late. At least one of the singer's attorneys says he urged her repeatedly over the years to draft one.
'I tried to convince her that she should do not just a will but a trust while she was still alive,' says Don Wilson, a Los Angeles lawyer who worked on entertainment matters for Franklin for nearly 30 years. 'She never told me, 'No, I don't want to do one.' She understood the need. It just didn't seem to be something she got around to.'
Laura Zwicker, an attorney who specializes in estate planning but is not affiliated with the Franklin estate, says she sees it happen all too often in her work.
Papers filed in Michigan's Oakland County court last week by David J. Bennett, the lawyer who worked most closely with Franklin, lay out the few known basics:
She was not married and left four sons, ages 48 to 63: Clarence Franklin, Edward Franklin, Kecalf Franklin and Ted White Jr. Clarence, Aretha's eldest, is incapacitated and is represented by a guardian. And a niece of hers has accepted the role of executor.