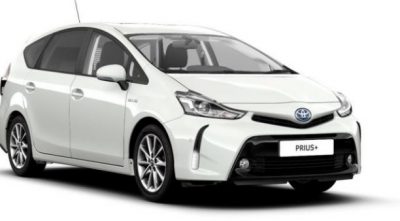 Toyota Motor Corporation says it is planning to recall 1.03 million vehicles, including the hybrid Prius model.
In a statement released on Wednesday, the company said it discovered an issue with the engine wire harness which puts the car at risk of fire.
Jean-Yves Jault, a Toyota spokesman, said the issue affected vehicles produced in Japan between June 2015 and May 2018.
Jault said the vehicles included the plug-in version of the Prius and the C-HR compact crossover SUV sold in Japan, Europe, Australia and some other countries.
According to the spokesman, the wire harness which connects to the hybrid power control unit can come into contact with the covering at the connection point in the affected cars.
"If dust accumulates on the wire harness or the cover, the insulation on the wires could wear down over time due to vehicle vibrations," the company said.
"This could cause an electrical short circuit, which could generate heat and lead to a risk of fire.
"Roughly half of the recalls would take place in Japan."
Jault added that the issue had led to one incident of a short-circuiting in Japan which produced smoke from the vehicle, prompting a domestic recall announcement by Japan's transport ministry. (The Cable )