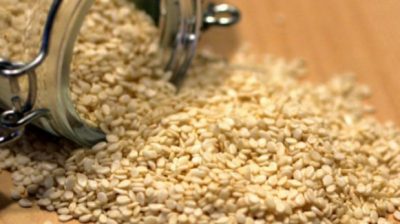 The federal government has licenced 158 new seed companies to commence production of quality seeds.
Philip Ojo, the director general of the National Agricultural Seed Council (NASC), made this known at a press conference in Abuja on Wednesday.
NAN reports that the new approvals were given in addition to the 156 already existing licences.
According to Ojo, Audu Ogbeh, the minister of agriculture and rural development, gave the approval in order to address the problem of inaccessibility and lack of quality seedling.
He said that the approvals were made up of 16 new small-scale companies, 133 producer and seller entrepreneurs and nine seed dealers.
According to him, the approval also became necessary in order to allow more players in the seed industry to produce and distribute quality seeds to farmers.
He added that out of the 158 new seed entrepreneurs, 10 were foreign companies while the rest 148 were Nigerian outfits.
Ojo admitted that though a deficit in seed availability still exists, this would be bridged to a large extent with the new approvals.
"The Governing Board of NASC under the chairmanship of the Honourable Minister of Agriculture and Rural Development, Chief Audu Ogbeh, has ratified and approved the licensing of 158 new seed entrepreneurs of different categories to add to the existing 156 already operating," he said.
"I want to assure you that this is borne out of the determination to allow many qualified entrepreneurs to explore the bidding liberalised landscape of the seed industry.
"I wish to allay your fears that most of these newly licenced companies are greenhorns in the business, but are mostly out-growers with long years of experience.
"They have acquired necessary facilities in relevant categories they have been classified into after due assessment by NASC.
"We all know that presently, the seed supply-demand gap is still wide and there are more calls from our neighbouring countries that look up to us for their seed supply."
According to him, Nigeria now has 314 seed entrepreneurs, 223 produce sellers and 20 seed dealers.
He clarified that NASC was not interested in the number of seed entrepreneurs but the quality of seeds being supplied to farmers. (NAN)