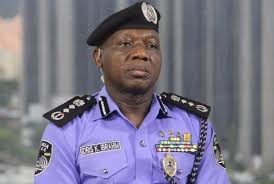 Ibrahim Idris, inspector-general of police, has ordered the detention of the policemen who invaded the Abuja residence of Edwin Clark, an Ijaw leader.
In a statement, Jimoh Moshood, police spokesman, said the policemen, did so without approval from the authorities.
TheCable had reported how the policemen invaded Clark's residence around 1:30pm on Tuesday, after presenting a search warrant to the elder statesman.
Clark had told TheCable he was not informed ahead of the operation, and that nothing incriminating was found in his house.
"There was no notice before the search. The policemen just walked in and demanded to search the house," he had said.
Moshood said four police officers were involved in the raid.
"The Inspector General of Police has directed the detention and investigation of the Four (4) Police personnel and the informant involved. The outcome of the investigation will definitely be made public," the statement read.
"Notwithstanding, the facts that on daily basis the Nigeria Police Force across the Country receives information from members of the public which were promptly used to prevent and detect crimes and Criminalities, the Force will not condone misconduct by any of its personnel that can run contrary to the rule of law." (The Cable)