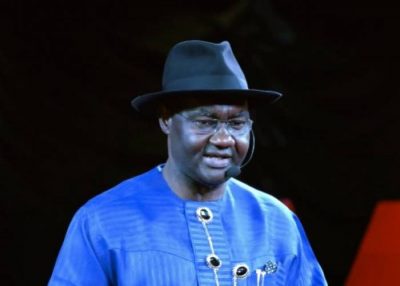 Factional All Progressives Congress (APC) governorship aspirant for Rivers State, Magnus Abe, has said he is fighting for his right to be governor and that nobody can stop his political ambition.
Abe, who is representing Rivers South East senatorial district, said the state needs unity, and has vowed to adopt constitutionally-recognised approaches to ensure that his rights are not infringed upon by any person or group of persons.
He said these, on Monday, when he addressed his supporters at a Town Hall meeting in Port Harcourt, the state capital.
"I have an understanding of the challenges of our state to be able to stand before you to say that if you give me the opportunity to lead this state, I can lead the state in a different way. I can do things differently.
"Therefore, in this forthcoming political setting, I have decided to offer myself as an aspirant on the platform of our party, the All Progressives Congress, to the people, first to my party and then, for our state; to be given the opportunity to challenge Rivers people; that we can do things differently. And that is what I stand here to represent.
"The first thing I believe that Rivers people need is unity. I believe that politics of hatred, bitterness and acrimony, that has characterised politics in this our state in the recent past, has not moved us anywhere. It will destroy this state and it has already destroyed the state.
Speaking further, he noted: "I want to state here that whoever God says would be governor of Rivers state, will be governor of Rivers state…"