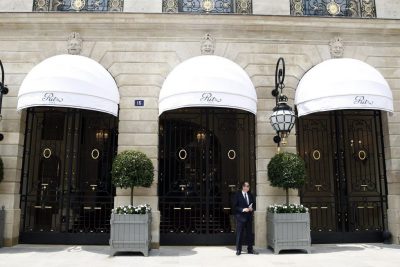 Saudi princess had more than $900,000 in jewelry swiped from her room at a swanky Parisian hotel, French police said Monday.
The unidentified member of the royal family had been staying in a suite at the five-star Ritz Paris. Her jewels were not in a safe and there was no sign of forced entry when the heist took place Friday afternoon, a police source told Agence France-Presse.
An investigation was opened by France's anti-organized-crime task force, a legal source told AFP.
This is the second time this year that pricey jewels have been stolen from the luxury hotel.
In January, a gang of armed robbers used hatchets to smash cases in the hotel's Reza jewelry shop, making off with a loot worth at least $4 million. All of the jewels in that robbery were eventually recovered, but only three out of five of the thieves were nabbed.
In December 2016, reality-TV queen Kim Kardashian was the victim of a robbery in a hotel located about a 10-minute walk from the Ritz, in which millions of dollars worth of her jewelry were stolen. (New York Post)