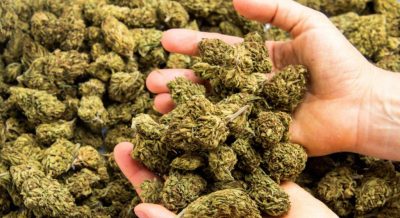 South Africa's constitutional court has decriminalised the private use of marijuana.
The ruling came after a provincial high court in 2017 held that the use of cannabis in private space should be allowed because laws against it were inconsistent with the country's constitution.
The state appealed to the constitutional court, which upheld the high court's findings.
"It will not be a criminal offence for an adult person to use or be in possession of cannabis in private space," judge Raymond Zondo said while delivering the judgement on Tuesday.
The judgement did not say how much cannabis one may have at home for private use.
Celebrations broke out in the court, which was packed with marijuana advocates and members of South Africa's Rastafarian community.
"It's been persecution and prosecution for the Rastafarian community," one of those celebrating, Prince, told TV channel eNCA. (NAN)