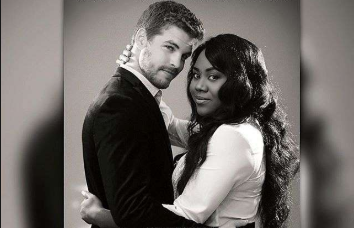 Last year saw the teaser of Between released, a movie written and directed by Daniel Ademinokan. Set in Atlanta, Georgia, Between stars Stella Damasus in what will be her return to acting on a big project since the 2015 Roberts Peters movie Affairs of the Heart. Now stay with me: the movie tows a similar plot to Moses Inyang's Alter Ego featuring Omotola Jalade Ekeinde, who was also returning from an acting hiatus.
The difference between both movies is that while Alter Ego relied on sex as a selling point (which were terrible by the way) and pathologised female sexuality in the process, Between is challenging slut-shaming through Damasus' 36-year-old character Chelsea Hollis. In the just-released trailer, we hear Chelsea's narrative voiceover saying a man can promiscuously sleep with women and would be seen as a bad guy, but when a woman does the same, she's a slut.
There's a cadence that comes with the way Chelsea pronounces "slut," evoking other patriarchal injustices. She is, ostensibly, a feminist.
Between
is also a movie about giving love a chance: Chelsea has been divorced four times and has erased love from her dictionary until she meets Scott Hamilton, played by Travis Grenier. A one-night stand ensues and Scott is hooked, and a romantic relationship is inevitable. But the interesting thing about the trailer is how it reels off like a rollercoaster. And it all feels cohesive without even the need for a second watch.
Damasus, who is married to Ademinokan, is credited as a producer along with her husband. Starring Lynne Jenson, Erin E. Feast and Adler Zappardino, Between has been slated to premiere at the 2018 GlenFest Film Festival in California, on October 7. No release date for the movie has been announced yet.