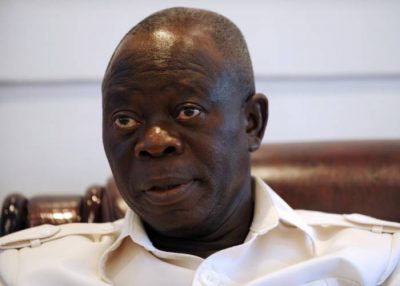 The National Working Committee (NWC) of the All Progressives Congress (APC) has expelled the party executives in Zamfara State "at all levels".
The decision, announced on Friday evening by Yekini Nabena, acting National Publicity Secretary of the party, is in relation to the botched governorship and legislative primaries in the state.
"By this decision all supposed Party factions in Zamfara State stands dissolved," Nabena said.
"The NWC-inaugurated committee for Zamfara State are to conduct the Governorship and Legislative primaries in the State. Hence, the Zamfara State Governor, H.E. Alh. Abdul'aziz Abubakar Yari and the dissolved executives in the state should not interfere in the primary elections in the State."
Nabena confirmed that the governorship and legislative primaries will now hold from Saturday, October 6, 2018 to Sunday, October 7, 2018.