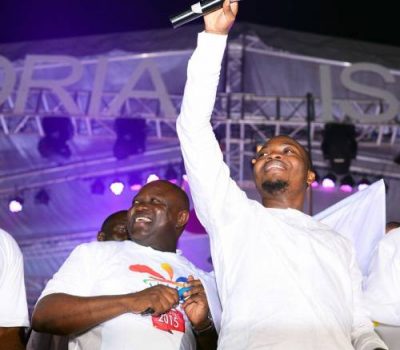 Nigerian rapper, Olamide, has thrown his weight behind the second term ambition of Akinwunmi Ambode, Governor of Lagos State, under the All Progressives Congress (APC).
Ambode, who is currently embroiled in internal party crisis on his candidature, had earlier on Sunday thrown shades at one of the aspirants competing for the APC governorship ticket, describing the said aspirant as unfit for the position.
Olamide, who was at the forefront of supporters during Ambode's bid to become Governor of Lagos in 2015, didn't mince words in his declaration supporting Ambode's candidature.
In a post on Instagram on Sunday, the rapper posted a campaign flyer of the Governor with the caption: "Four More, My Daddy."
Olamide had adopted the Governor as his father after he lost his biogical father in November 2015.