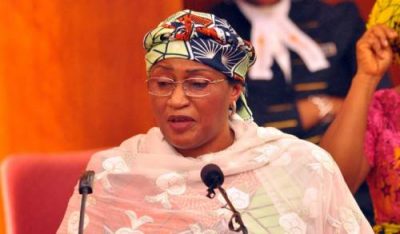 President Muhammadu Buhari has accepted the resignation of Aisha Alhassan as Minister of Women Affairs and Social Development.
Garba Shehu, the presidential spokesman, stated this in a statement on Sunday, where he noted that the resignation takes immediate effect.
In a letter signed on Sunday, the president also directed Aisha Abubakar, Minister of State for Industry, Trade and Investment, to take up her position, also "with immediate effect".
A letter by Buhari accepting Alhassan's resignation read: "I have received your letter offering your resignation as a Minister of the Federal Republic of Nigeria. I accept your resignation with immediate effect.
"On behalf of the government and people of Nigeria, I thank you for your past services to the nation."