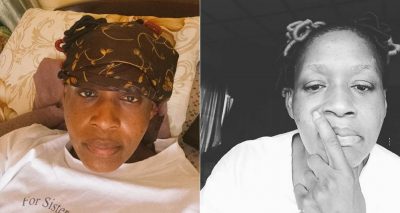 Controversial Nigerian journalist, Kemi Ololunyo in an interview with Saturday beat opened up about her sex life, how Davido disrespected her and how she found out that Davido and Chioma's relationship would soon hit the rock.
Recall that Kemi, made some claims on social media about Davido's celebrated relationship with Chioma, stating that their romance had ended due to infidelity issues on the part of the singer. And Davido responded by saying: "Old ass woman needs some **** I can tell it's been a while, you are quite rusty down there! Needs oiling (sic)."
The journalist in her reaction to Davido's comment retorted that Davido has insulted her sexuality.
"He insulted me with sexual references at my age; that is very disrespectful. My children are not moved at all by these things; they call me a social media queen, they love me so much and they have my back. Some of his fans troll me on social media, always threatening to beat me up but I always report their pages so that they would get suspended."
And about her sex life, she said;
"I dated a man from Delta (State) after I came out of prison but before then, I had not dated anybody for ten years. I was not sexually active because I didn't have any drive for sex due to the fact that I was circumcised.
"We had to go our separate ways later even though he was caring; he stood by me all through the time I was in prison. Our relationship fizzled out after I was involved in a controversy online, he could not stand my fame and all the attacks and attention I was getting; he had low self-esteem. I ended the relationship in August 2017. At 60, I will be married to a rich, caring and submissive man," she said.
When asked if she had evidence to back up her claims on Davido's infidelity in his relationship, she said she had evidence but as a journalist, it was ethical to protect her source.
"Evidence always exists but as a journalist, I have to protect my source. I am a very assertive and aggressive person, so sometimes people see me as nasty and rude; they always say I have some form of mental illness. The information I have were got from Chioma's female pals; her friends talk to me a lot. I have evidence of everything I report," she said