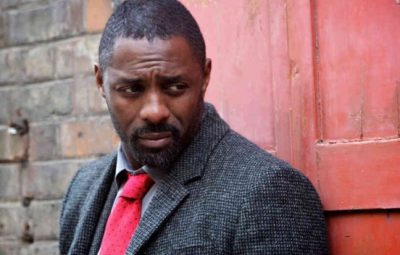 What can we say? Elba has range. According to the Hollywood Reporter, Elba is reportedly in final negotiations to join the star-studded film adaptation of the hit Broadway musical Cats. He is to play Macavity, a master criminal of a cat. Cats are inherently private, manipulative, and they can plot your murder if you let them (too many cat movies I have seen, sorry!) and so Macavity should be an interesting character.
Already in the Cats movie lineup are Taylor Swift (meh, she was too vanilla in Valentine's Day), Jennifer Hudson (oh, all right), James Corden (fine) and Ian McKellen (Magneto sings?). Directing the movie will be Tom Hooper, who previously directed Les Misérables, The King's Speech and The Danish Girl. If you are wondering if Elba has musical chops – he does! Well, at least, he has made songs like Private Garden which I think is from 2011. Here's what the song sounds like below, and you are welcome.
His vocal dexterity might not be up there with Bradley Cooper's in
A Star Is Born
, but we will take it.
Cats
tells the story of felines called the 'Jellicles' and they make what is known as the 'Jellicles choice' and decide which cat will ascend to the Heavyside Layer and come back to a new life. The musical, which is the fourth longest-running show in Broadway history, features some of the best-known songs from the stage, including
Memory
. Filming for
Cats
is set to begin later this year in the UK and with more cast due to be announced.