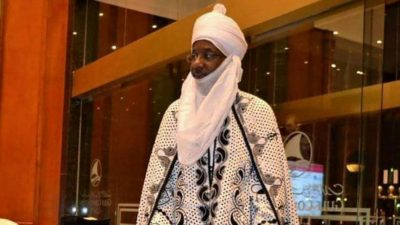 Emir of Kano, Muhammad Sanusi II, has said that it is criminal to sponsor people to Hajj and other pilgrimages with government's funds. He made the assertion at the two-day Northern Nigeria Traditional Leaders Conference on Out-Of-School Children, which ended yesterday in Kaduna.
According to him, any one who takes one kobo to sponsor people for hajj is stealing, insisting: "It is not an act of piety, but we do it all the time."In 2000, I wrote an article on a government that sent 300 scholars to hajj. We are all malikis' here. Imam Malik said it is prohibited, unlawful to take money from the treasury to sponsor a poor man who has no money for hajj."
He also tasked governments to prioritise spending on education, health and development, saying, "This 2018, the Minister of State for Petroleum Resources announced that the country spends N1.4 trillion annually on petroleum subsidy for which there is no budget.
"We are spending this amount annually to on petroleum products, but we can give only N100 billion for basic education. How are we going to fix education?Sanusi, who frowned on the increase in number of Out-Of-School children, especially in the Northern part of the country, added: "We have a state in Northwestern Nigeria, where only 184 children sat for the National Ordinary level examination in 2017.
"Only 24 of those children passed in the entire state. Where has all the money gone that is supposed to be spent on education, if you can produce only 24 students in your state? he queried.He further lamented that in that same state, less than 30 children registered for the common entrance examinations this year. (Guardian)