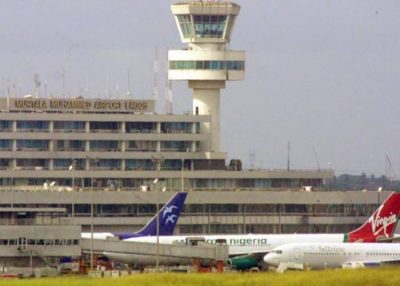 Unions in the Nigerian aviation industry have expressed their readiness to participate in the planned strike by Labour Unions across the country, scheduled to begin on Tuesday, November 6, 2018.
The unions: National Union of Air Transport Employees (NUATE), Air Transport Services Senior Staff Association of Nigeria (ATSSSAN), National Association of Aircraft Pilots and Engineers (NAAPE) and the Association of Nigeria Aviation Professionals (ANAP) in a notice dated November 3, 2018, said that they would participate actively in the strike to call for improved wages for members.
The notice was signed by Comrades Temenu Akinola (NUATE), Frances Akinjole (ATSSSAN), Ocheme Aba (NAAPE) and Abdulrasaq Saidu for ANAP.
The unions said they backed the agitations of the Nigeria Labour Congress (NLC), Trade Union Congress (TUC) and the United Labour Congress (ULC) to ensure that the workers were appropriately paid their wages. They said the airspace would be shut down from 12 am on November 6, 2018.
The notice also applied to all businesses and agencies involved with aviation, as they were urged to adjust their businesses accordingly. The unions stressed that they would ensure that activities in the sector are ground to a halt.
The notice read in part: "In complying with the directive of the labour centres, therefore, we issue this notice to all workers in the aviation sector to withdraw all services from 00:00hrs of November 6, 2018.
"The notice also applies to all businesses and agencies involved with aviation to be aware of the above situation and adjust business accordingly. The general public, especially the international travelling public, are equally notified to avoid, or cancel, plans to utilise workers in the aviation sector.
"For emphasis, all workers must comply with this directive as our unions will not tolerate any sabotage of the strike." (SaharaReporters )