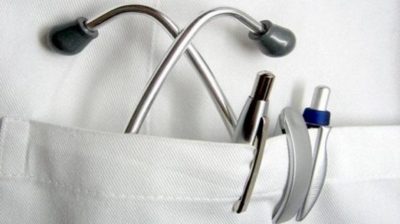 Dr Aina Ayoola, Medical Director, Massey Street Children's Hospital, Lagos, has identified factors that could reduce risks in pregnancy at adulthood.
He said that improved nutrition, vaccination and well developed physical characteristics of the girl-child would reduce her chances of developing pregnancy-related complications in adulthood.
Ayoola, who is also a consultant Paediatrician, made this known at an awareness campaign on Prematurity held on Friday in Lagos.
The campaign was organised by Blue Baby Support Initiative, a Non-Governmental Organisation to commemorate the World Prematurity Day, marked annually on November 17.
He said: "The status of the girl-child even before she gets to conception stage is important in the reproductive life of that girl.
"A girl who is stunted from birth or during infancy, or maybe she has been denied some certain things, because of certain cultural beliefs, is likely to grow up to a stunted adult.
"Such an adult's pelvis is likely to be smaller and that means when she eventually becomes pregnant, it is going to lead to a disproportion between the size of the baby and her pelvis.
"When such mother delivers, as we often see in many parts of the country, there are lots of complications.
"A lot of them do not have adequate immunisation and some are anaemic; that is, they do not eat enough proteins and foods rich in irons that are locally available in our environment."
The expert also underscored the need to improve the education of the girl-child from the preventive point of view.
According to him, in the girl-child that delays conception between 18 and 35 years old, the incidence of complication is lesser than when she is impregnated at the age of 14 or 15 years old.
Ayoola said: "Other issues including infections, family planning choices, are issues that we can start teaching the population and improve the civic education race.
"This is what makes the difference in the outcomes of pregnancies in our environment.
"An informed mother is likely to make decisions without depending on her husband to be around.
"How can we synergise all that has been happening and have a concerted effort with improved funding with our partners to improve the outcomes of pregnancies and reduce maternal and neonatal mortality.''
Ayoola also called for synergy between the traditional system and orthodox care to develop the level of healthcare for better outcomes in Nigeria.
He said: "How can we co-opt Traditional Birth Attendants because a lot of mothers go to them for deliveries.
"Healthcare is not easily accessible, especially in the rural environment, whereby the accessibility is in a far-out-or-reach area; the terrain is rough, how do they get to the hospital.
"So, we have some TBAs living with them; the essence is that, let us train a lot of these TBAs, let them know early complications of pregnancies and their limitations.
"When there is a synergy between the traditional system and orthodox care, we can then develop our level of healthcare for better outcomes.
"In Lagos State, we have had several trainings for our TBAs. A lot of them have been licensed, grouped to be supervised by the orthodox nurses and obstetricians, so that we can monitor them.''
Also, the Acting apex nurse of the hospital, Grace Onilade, called on government and well-meaning Nigerians to support the hospital by providing equipment to help improve care of premature babies.
Onilade said that the challenge facing the hospital was inadequate equipment; including oxygen gauge, incubators and other equipments for the care of the babies.
She said: "The state government is doing its best to provide these things, but we still need the government to do more. We also want individuals to come to our aid.
"We need oxygen gauge, machine to check randomly, blood sugar level, radiant warmer, where premature babies need to be kept warm, incubators.
"We do not have enough of them; when they are available, the babies will survive." (NAN)