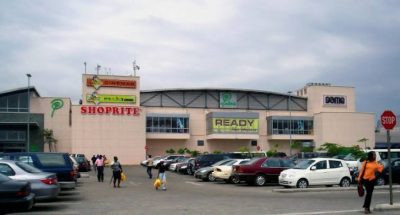 In its early days, The Palms Shopping Mall, Lekki, was the place to be whether for pleasure or business. Described as the first mall ever built in West Africa, it was the most diverse shopping mall brand in Nigeria offering unsurpassed variety and entertainment.
Wherever in Lagos you lived, the allure of The Palms was hard to resist as it catered to every spectrum of the society. Shop owners made brisk businesses while fun lovers had an array of choice places to satiate their hedonistic cravings. At dusk, The Palms would wear a glittering and gay facade that had no replica in Lagos. But that was then. The story is no longer the same for the former number one stop shop for all thing entertainment and luxury shopping.
Currently, there are growing fears among luxury shop owners in The Palms that except the management does something fast, more tenants would close shop and relocate elsewhere. In the last couple of months, a lot of stores have all bade bye to the place they used to swear by. Some others are planning to exit by the end of the year when their rents would expire.
Among other reasons, Highlife gathered that the epileptic exchange rate has forced many out of business as the former tenants depend largely on FOREX to pay rent and re-stock. A particular shop owner who is about to move out said, "Our rent is paid in dollars. At the outset, everything was fine because a dollar was exchanging for less than N150 but in the last two years, it rose to N500 before coming down to between N350 and N360. Sadly, many of us cannot arbitrarily increase the prices of our products otherwise we will not make sales. Also, the cost of bringing in products many of which are sourced abroad has more than tripled. Many of us are now looking for cheaper and more profitable alternatives." Another reason adduced is that there are different malls springing up in the same neighbourhood and environs so The Palms no longer enjoys the exclusivity it used to.
But it is not just tenants that are leaving in droves, even customers. Patronage has thinned out considerably. People now have different choices within and outside Lekki which wasn't the case hitherto. Has The Palms run its full course? Well, promoters of the business don't seem to think so as The Palms has now opened in five other locations across Nigeria namely Enugu, Ibadan, Ilorin and Otta.