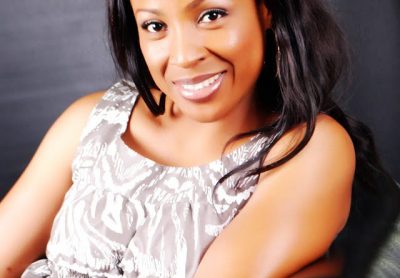 In the recent past, the social media had been agog with the supposed co-habitation of one Dolapo Awosika, ex-wife of Nigerian-born former international footballer, John Fashanu, and her alleged lover, Muhideen Kasali, who is also said to be a prophet.
The report had it that the estranged wife of the former footballer, who is also a British citizen and has two children with Fashanu, abandoned her matrimonial home, and ran after a supposed prophet, whom she allegedly met while on a prayer mission in Oyo State.
The report further alleged that the said Prophet Kasali kept her against her will under an influence, which has also made her sell her house in Banana Island, and chose to live with the Prophet in a remote corner of Oyo devoid of modernity.
Dolapo Awosika was thoroughly painted black in the report, with some part alleging that she goes to pray with the intention of trapping men, among whom is the richest man in Africa, who she was alleged to have had a daughter with – a child she reportedly foisted on John Fashanu.
However, in a swift response, Fashanu, through his media team, dissociated himself from the reports, saying that he is a man of honour, and would not descend to the level of throwing stones.
Fashanu described the report as 'unscrupulous and malicious content emanating from those drowning and seeking cheap and undeserving fame'. He added that no matter the paternity of the girl in question, he still loves her.
The statement read in part: "This heinous rumour is coming as a calculated distraction at the time the BIG FASH is busy with tours and projects around the world to put smiles on the faces of millions in need, but he will remain unruffled and undeterred from his course. WHETHER THE GIRL IN QUESTION IS BIOLOGICALLY MY DAUGHTER OR NOT, I LOVE HER.
"To the fans and general public, kindly disregard all such news only built on falsehood, social greed, intellectual imbecility and pathological irresponsibility on the part of their promulgators and publishers. "They are misleading and only a reflection of emotional drought and sensual starvation."
The statement added that the United Nations Ambassador is very busy at the moment, but at the appropriate time, if need be, he will grant personal interviews and voice cast!