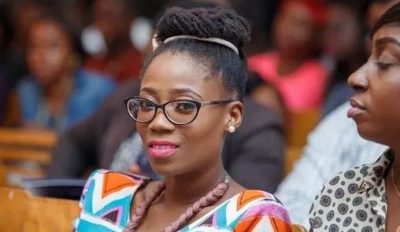 Funke Bucknor-Obruthe, owner of Zapphire Events, has revealed that her sister, Tosyn Bucknor, died "due to complications" from sickle cell anaemia.
Bucknor, a radio presenter, actress and writer, was born with sickle cell and started the 'These Genes Project' to help people with the disorder.
It would be recalled that reports earlier today indicated that her husband, Aurelien Boyer, found her dead at home after returning from work on Monday.
In an Instagram post, Bucknor-Obruthe wrote: "My heart is heavy… but in all things, we give thanks to God. My darling sister and besto Tosyn passed away last night due to complications from sickle cell."
Bucknor, 37, was an on-air-personality with Inspiration FM. She also worked at Eko FM, Cool FM and Top Radio FM.
She was an all-round creative who dabbled into acting, featuring in Plus 234 (2015), The Apprentice Africa (2008) and Let Your Hair Down (2012).
She was the organiser of the annual One Mic Naija event while she also ran a podcast called 'The Tosyn Bucknor Show'.
As a singer, her stage name was 'Contradiction' and she worked with the likes of Skales, Rooftop MCs, Eva, Coldflames and Cobhams.
Over the course of her career, Bucknor was nominated for several awards including Future Awards, ELOY Awards, and Best of Nollywood (BON) Awards.